"Don't ask what the world needs. Ask what makes you come alive, and go do it. Because what the world needs is people who have come alive."
– Howard Thurman
Looking back on my life, I see there's a good reason why I had 21 jobs before I turned 21. I know now that I am not suited for retail. Also, I am a terrible candidate for a call center and a host of other jobs where I didn't stick around long. I am grateful for each of those 21 jobs because every "failure" got me closer to where I am now. I genuinely love what I do for a living.
As an adult with ADHD, because I love my work, it is so much more than just my job. It's my passion. Loving what I do makes living with ADHD much more manageable.
Who am I?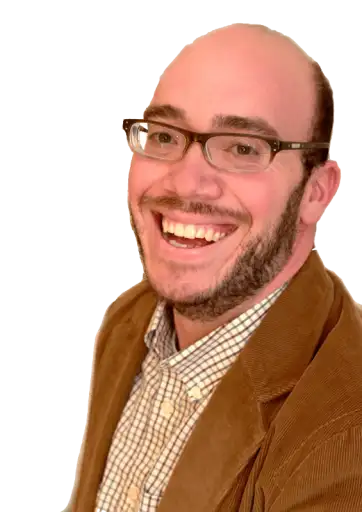 I'm Eric Tivers. I'm a licensed clinical social worker, coach, podcaster, speaker, consultant, and entrepreneur. I specialize in ADHD and have worked extensively with individuals on the Autism Spectrum.
I'm also the host of the ADHD reWired podcast, a weekly podcast where I talk about my own experiences living with ADHD and invite guests and experts to share their stories, science and strategies. Since recording episode #1 in April 2014, as of August 18, 2020, I've released 335 episodes of the podcast. During that time ADHD reWired has been downloaded over 2.8 million times in 119 different countries.
ADHD reWired continues to be the #1 rated ADHD podcast on Apple Podcasts.
Dreaming Big
I have big dreams for children and adults living with ADHD and Autism Spectrum Disorders:
I wish for them to understand how their brain works and increase their self-awareness.
I wish for them to know and accept who they are.
I wish for them to do more things that highlight their strengths and learn ways to compensate for or work around their challenges.
My Therapy/Coaching Philosophy
My first step with you as a new client is to demonstrate two things: (1) that I understand and can verbalize your thought process, and (2) that I care. I view the therapeutic process as a relationship building opportunity and consequently, I don't approach it with preconceived notions. I borrow from different coaching frameworks and modalities to find an approach that works for you. I learn about you through your stories. I am not afraid to admit mistakes and be vulnerable with you.
Update: In 2018, I made a full shift from doing both therapy and coaching, to 100% group coaching for adults with ADHD.
My Training and Research Interests
In 2004, I graduated with a Bachelor's degree in Social Work from Bradley University. After two years of working as an ABA (Applied Behavioral Analysis) therapist, I went back to get my Master's degree in School Social Work at the Jane Addams College of Social Work at the University of Illinois at Chicago. My clinical research thesis focused on teaching self-awareness, self-advocacy skills and self-determination to children with disabilities. The focus of my research was to reduce the inevitable blind spots that every student encountered in their self-awareness – things they did not know about themselves but were obvious to those around them. In a pilot study done in an 8th grade cross-categorical special education classroom, I worked with students to teach them about their disabilities and their strengths through role play of classroom scenarios. I also helped students understand the IEP (Individualized Education Program) process and how to build relationships with their teachers in order to teach them critical self-advocacy skills. At the end of the 8 week study, the students knew how to run their own IEP meetings. This experience proves to me time and again what research has demonstrated – A student's disability is not what determines long term life outcomes (life satisfaction, quality of life, level of earnings, educational completion). It's their level of self-awareness, self-advocacy, and self-determination that makes the difference. As your therapist/coach, this is my goal of our work together.
My Personal Experiences with Disabilities
I am one of the 15 million people in the United States that are living with ADHD. The hardest thing to accept about ADHD are the inconsistencies. The best thing about ADHD is how every struggle, every frustration, and every challenge has made me into a better person. I wouldn't change anything about me.
As a child, my father sustained a significant brain injury that introduced major challenges in his day to day life. This experience had a profound impact on my life and taught me the importance of being aware of your disability, accepting your challenges, and speaking up for yourself.
My Influences
I've been greatly influenced by Don Miguel Ruiz's book, The Four Agreements. My favorite one is "Always do your best – Your best is going to change from moment to moment."
Brené Brown's research on vulnerability and shame has had a big impact on my therapeutic and coaching work. Her call to "let go of exhaustion as a status symbol and productivity as self-worth" in her book, The Gifts of Imperfection, was an idea that blew me away.
Russell Barkley, PhD., is considered one of the leading authorities on ADHD and for good reason. As a research scientist and advocate for accurate, scientific-based information on ADHD, he has spent 3 decades studying and writing about this disorder. My "real education" around ADHD started in 2010 when I had the opportunity to hear Dr. Barkley's keynote address, where he explained his conceptual model for ADHD as an Executive Functioning Disorder. I have been a student of his work ever since. I have been fortunate enough to have been able to interview him twice on my podcast.
Fun Facts about Me
I love audiobooks and podcasts.
I'm a self-taught musician; I play the piano and guitar. I enjoy playing with other musicians and watching the therapeutic power of music.
I enjoy playing frisbee-golf, and LOVE the game of Pickleball.
When the weather is nice, you might find me cruising around on my Elliptigo (It's a cross between a bike and an elliptical).