Adult Study Hall (ASH) by ADHD reWired

A virtual co-working community for adults with ADHD.

Productivity through real-time accountability!
If you need to
work
write
create
clean
pay bills
practice
make calls
send emails
do paperwork
stay focused
be productive
and you have ADHD,
Adult Study Hall by ADHD reWIred is the virtual co-working community just for you.
What is the Adult Study Hall Membership Community?
Adult Study Hall (ASH) has been a staple of ADHD reWired's Coaching and Accountability Groups since 2014. Now, we are making it available to you without having to go through our coaching program. 
Your membership to ASH includes our ASH 24/7 room and our more structured ASH+ sessions. ASH 24/7 is a dedicated Zoom room where you can work, clean, create, practice, or do just about anything where having a little real-time accountability will keep you on track.
Our ASH+ sessions provide members with a more interactive environment. Each ASH+ is a little different, but these sessions are facilitated by some of our coaching group Alumni, and others on the ADHD reWired team including our founder and host of the ADHD reWired podcast, Eric Tivers.  
When you're in ASH 24/7 you will be muted. When you are in ASH 24/7 and ASH+ you will share what you are working on by adding your task right after your name on Zoom.
You can use the chat to share updates, ask others questions and encourage each other while working.  
Please see the full Terms of Service for more information.
Will there be others to work with if I joined right now?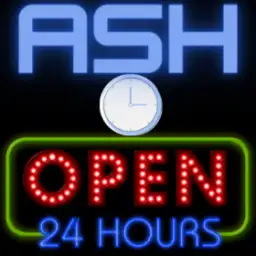 Adult Study Hall 24/7
Our ASH 24/7 room has people in it most hours of the day and night. Peak hours are currently between 7 AM – 7 PM PT. During this time there are typically between 5-15 people working. This is a silent room, meaning participants stay muted, but can use the chat. 
What kind of ASH+ sessions would I find if joined right now?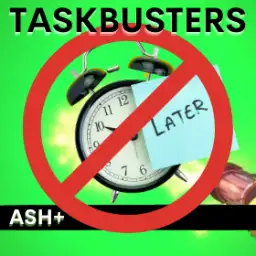 Taskbusters
Got a dreaded task or two that you keep putting off? Task Busters is a weekly two-hour session where each member comes in and shares what they need to do. You will be asked a few questions to help you identify what you need to do to get started. You will also be able to share why you think you've been putting this task off. Because sometimes just staying it out loud helps. At the halfway point you will check in briefly to share if you are on track, or if you're stuck. Then at the end, everyone shares how it all went. There will be some time to ask each other questions and share ideas.
When: Mondays 
Time: 11:00 AM PT / 2:00 PM ET
&
When: Thursdays
Time: 10:00 PM PT / 1:00 PM ET
Duration: Both Sessions are 2 1/2 hours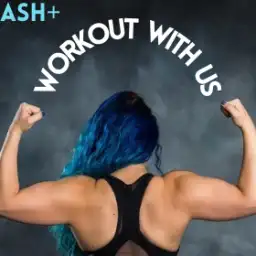 Workout with Us
Start your morning off right with an hour of exercise! Cristina S. will lead this hour session on Mondays. Join in with us or do your own workout – it's your choice! We will mainly be doing a mix of yoga, strength training, and bodyweight exercises, but feel free to pick your own exercise 🙂
When: Mondays
Time: 6:30 PM PT / 9:30 PM ET
Duration: 1 hour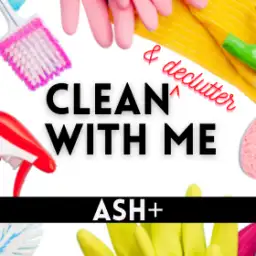 Clean and Declutter with me
Join Natalie Stark for 2 hours of cleaning and decluttering. You will begin by sharing what your intentions over the next 2 hours will be. There will be a brief check-in at the halfway mark, and then a final check-in at the end.
Natalie Stark is an occupational therapist and life coach.
When: Sundays
Time: 10 AM PT / 1 PM ET
and
When Wednesdays
Time: 12:30 PM PT / 3:30 PM ET
Duration: 2 hours, both sessions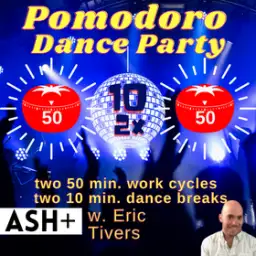 Pomodoro Dance Party hosted by Eric Tivers
The Pomodoro Technique is a great productivity strategy for staying focused and taking breaks.
Instead of 25 minutes of work with 5-minute breaks, we will work for two 50-minute work blocks, followed by a 10-minute dance break. Work 50, dance 10, repeat 2x. Dancing is required. Dance skills are not. Eric Tivers will be your Pomodoro Dance Party DJ. Come on time, and get rewarded with a 5-minute dance party kickoff.
When: Third Thursday of Every Month
Time: 11:00 AM PT / 2:00 PM ET
Duration: 2 hours 15 mins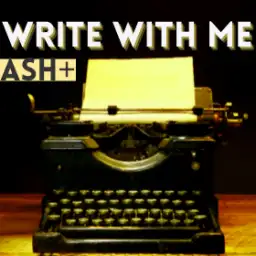 Write with Me hosted by Sue C. Alumni from ADHD reWired
Join Sue C. Alumni from ADHD reWired for a 90 minutes ASH+ session to do some writing. During the first 10 minutes, everyone will share what their writing goal for the session is. The last 10 minutes will be spent sharing how you did. That leaves a full 70 minutes of writing.
When: Mondays
Time: 2 PM PT / 5 PM ET
Duration: 90 minutes