ADHD reWired Coaching & Accountability Group
Season 12: April 9 - June 15, 2018
While registration has ended, you can still join the waitlist.

Summer Sessions To Begin July 15th (Subject to Change)
Want to join the waitlist?
Are you ready to get your ADHD reWired?
WE'RE FULL - BUT YOU CAN STILL JOIN THE WAITLIST!!!
Section 1
Section 1 is Now Full. Join the Waitlist!
100%
Section 2
Section 2 is Now Full Join the Waitlist.
100%
Section 3
Section 3 is now full. Join the Waitlist.
100%
Join ADHD reWired For A Group Coaching Experience That Will Change Your Life.
Yes, you can overcome time-blindness.
Discover how long things actually take you.
Journey with other coaching group members in making discoveries about how you spend your time.
Learn how to plan your day, week, month, quarter, year and beyond.
We don't just talk about planning. We spend time DOING this in the coaching group.  And you get accountability during coaching sessions, and from your accountability team partners. in the coaching during the coaching group 
Gain hours a week working on what's important to YOU. 
Get better at saying 'no,' and start letting go the things that matter less. 
Goal-Setting & Habit Tracking
Habits are hard to create. Group coaching will provide the the support, and guidance and your accountability team members will provide the added accountability you desire to achieve your goals and develop better habits.
In addition to the accountability you get from the coaching group, you will join a 3-4 member accountability team .
You've always got someone in your corner. Accountability teams check-in daily over Slack chat.
You will be joining a coaching community that is bigger than just the members of your group.
You will be able to engage with members from other sections.
With over 200 alumni, you will be able to join a membership community exclusively for ADHD reWired Alumni. 
This is more than a productivity group for adults with ADHD. This is a coaching and accountability group helps people live more wholehearted and joyous lives. 
Acceptance is not resignation! It is a commitment to choose courage over numbing. It's about letting go of productivity as a measure of our self-worth. It's about letting go of perfectionism. It's about healthy-striving and knowing that you are enough. 
Growth happens when we step outside of our comfort zone. 
This coaching and accountability group requires courage, vulnerability, and an intense desire to grow. It also requires a 5-10 hour a week commitment.
This coaching group is intense, and is not for everyone. All members are interviewed to ensure it's the right fit. 
Total Group Capacity: 36 (12 per section)
Last updated Mar 19, 2018, at 04:44 PM
All Sections Meet On Mondays Wednesdays And Fridays
Season 12: April 9 – June 15
Mondays 
Wednesdays
Fridays
Before or After Group on Mondays and Fridays to meet with your Accountability Team on Zoom
Allow 2-5 additional hours outside of our coaching calls for other coaching related activities.  
A member recounts her experience in the coaching group.
Cassondra Tower
Project Manager | Member Spring Group 2017
A member recounts his experience in the coaching group.
Stephen Tonti
Writer, Director, Public Speaker | Member Summer group 2016
"Eric's exactly the right kind of guy to be running a group like this. He knows a lot. He's an experienced coach and therapist, and shares with us his own lessons of living with ADHD. He's the guide who's a few steps ahead of us. One of the strongest things Eric brings to the experience is a very clear sense that we're all going through this together. The biggest benefit to me was meeting people who are facing some similar issues and all of us working through them together. That's very important to me, knowing I am not alone. A big side benefit was that I dropped a lot of the backlog, which reduced my workload by about 30%."
"I was blown away by the group setting. It was remarkable to be with other people who were dealing with some of the same challenges. Each week, Eric helped me evaluate my skills, clarify my goals, and establish a plan to achieve them. He is one of us and that makes a powerful impression. The authenticity he has and the vulnerability to show it amazed and inspired me. By the end of the program, I achieved many of the goals I had set for myself. Eric also helped me recognize the value of acknowledging my progress. And I am able to say that the progress I made is really amazing."
Want to finally follow through and get things done?
Then join the ADHD reWired Coaching & Accountability Group.
"Stories are data with a soul."
If you want to know the story behind why I do what I do, watch this video. If you want to hear the stories from members who have been through the coaching and accountability group, watch this video.
The ADHD reWired Framework
Our online coaching community is on now on the Mighty Network
Ready to grow?
Schedule you registration interview
Schedule your registration interview today.
Registration for our spring session is now open for waitlists only.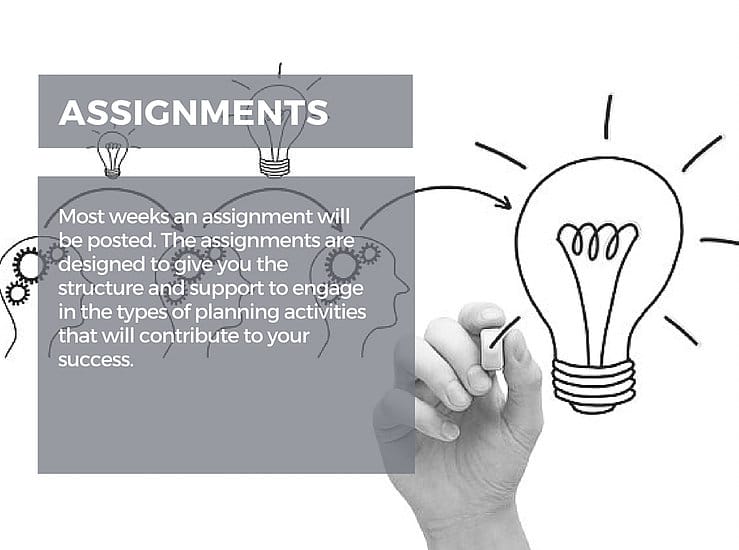 How much is this investment?
Only $1499 or $249/month for 6 months*
*Using PayPal credit to spread it out over 6 months – at 0% interest. Subject to PayPal credit approval. Not available in all areas.
Similar programs have been valued over $7,799
Would you invest $8.30 today to feel considerably less overwhelmed and more productive?
Now, in order to repeat that feeling, you need to repeat the daily investment and put in some work. But, don't worry, you don't have to do this alone.
As a masters level clinician and experienced group facilitator, you will be joining a group coaching experience like you've never experienced before.
Many people have said they felt like they got a new family. They have said that they felt at home and understood, even after the first session.
If you've never invested in coaching, $1499 may feel like a huge investment. And sure, it's not a small chunk of change.
And yes, I broke it down to $8.30 a day, so the cost might feel less prohibitive. But I'm not trying to fool you in any way. You are making an investment. But I don't know what could be more important than investing in yourself.
I believe so strongly in the power and impact of this group. I've seen the results over and over again. I've witnessed people's lives changed. Some of them have even shared their experiences with you on the podcast.
There is a reason why these groups keep filling up. There is a reason why, not one, or even two sections, but three sections of this group are being offered… for the fourth time in a row. These groups are changing lives in extraordinary ways, and people are talking about it. We've had over 200 people go through this program.
You can look at the total cost of $1499, the monthly payment of $243, the cost per session $49.96 or the $8.30 per day cost. However you want to look at your investment, here is what you get in addition to the coaching group sessions.
Lifetime access to all recorded session audio/video/chat transcripts

Accountability between sessions

Free Download of the Webinars, "Hi-Tech & Low-Tech Solutions to Supercharge your Productivity" (2 hours & 20 minutes)

Free Download of the Webinar, "Productivity Solutions for the Time-Blind"

Invitation to join the ADHD reWired Alumni Membership Community
Interested in our NEXT session, but not ready to schedule that registration interview? Send me a message.