Featured in CHADD's "Innovative Programs Sessions" at the 2019 International Conference on ADHD

Fall Coaching Season
ArC 34
ArC 34 Fall Schedule: October 12th - December 21st, 2023

Click the button to join our Interest List!
Final Registration Events:

Tuesday, October 10th at 11:45am Pacific | 2:45pm Eastern
***After the Live Q&A Event***
JUST ANNOUNCED
We're rolling back to pre-pandemic pricing! 
Sections 1 & 3 are now only $1650 (was $2499)
Section 2 with ADHD reWired Founder Eric Tivers, LCSW – $1999 (was $2997)
This page was updated on Oct 4, 2023, 2023 at 3:35PM CT
We Meet 3x Per Week!
Sessions are 60 minutes unless otherwise noted.
Section 1 – Monday, Wednesday, Thursday 
Section 2 – Monday, Wednesday, Thursday 
Section 3 – Sunday, Tuesday, Thursday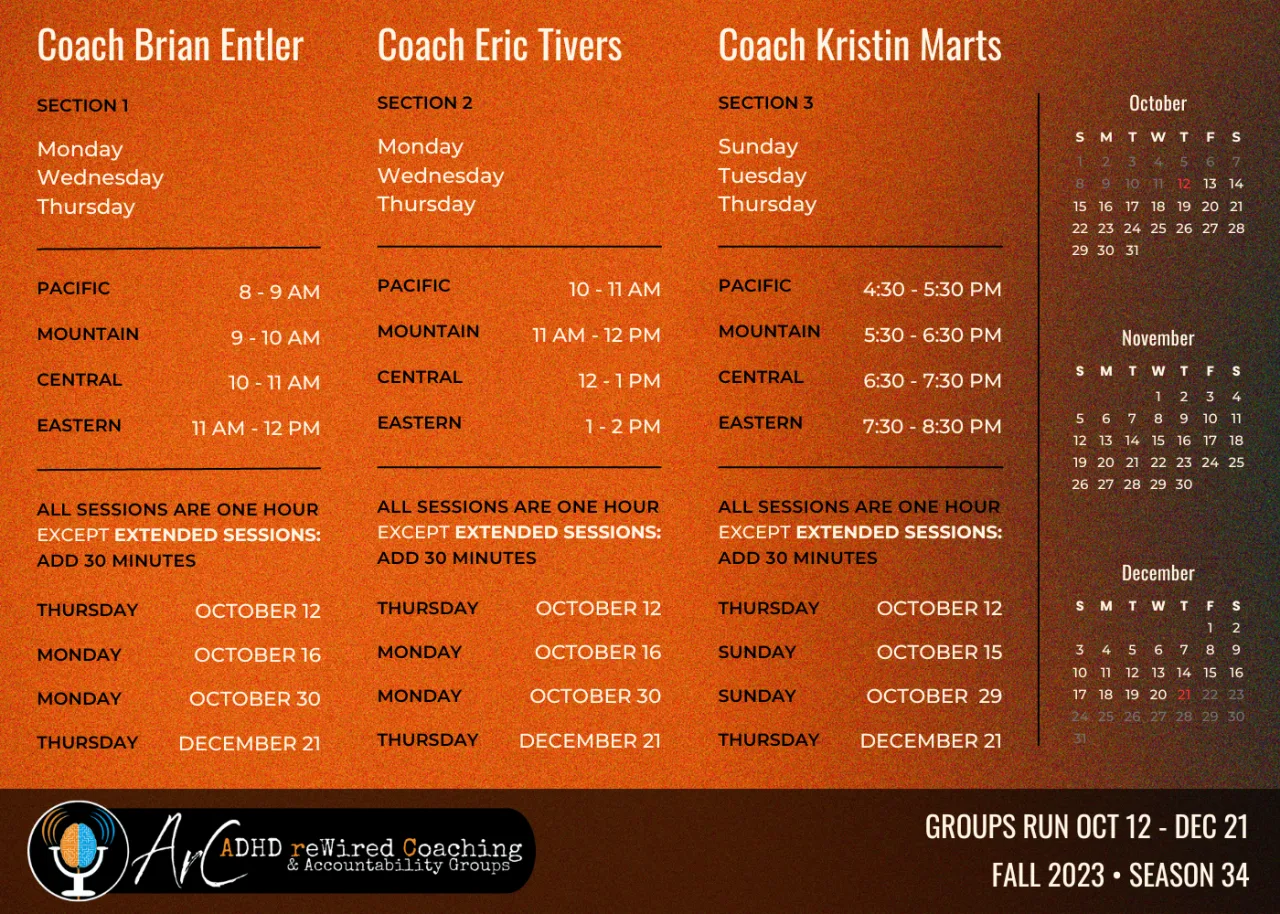 Click the button at the top of the page to get added to our interest list.
Season 34

Oct 12 – Dec 21
Three 60* minute sessions per week
*Extended Sessions
Exceptions
Add 30 minutes
Before or After Group on A-Days and C-Days to meet with your Accountability Team on Zoom. Teams may meet at other times if all members are available  to meet.
Total time throughout the day you will spend checking in with your accountability team to report on your progress, and checking in on theirs. 
Allow 2-4 additional hours outside of our coaching calls for other coaching related activities.  
Average Time Commitment Per Week.
Time required may vary by week.
We have hundreds of testimonials. Here are just some of them.
"I liked the constant reminder that we were in a "sandbox," explaining that failing is part of the process and how picking ourselves up is what matters and the IMPORTANCE of community. I liked that Eric didn't allow for so much deviation in conversations, he was on it with his presentations and information. Mostly, I enjoyed how genuine, relatable, sincere, and wise he interacts was with everyone."
"I already hold a lot of admiration and respect to you, Eric for all the work that you've done. What I love is your ability to be in front of us and be human, humble, be imperfect, and be vulnerable. You've kicked ass creating this community and part of the reason it was easy to establish our group rapport is you are non-judgmental, authentic and I know you truly care about everyone getting the care they need. That makes us easy to trust you and be vulnerable. You listen, you're curious, and you're not afraid to push us beyond our boundaries. I've been learning from you since I joined your Patreon coaching and have been learning and growing because of you. Because of you, I"m inspired to help others with ADHD and continue to better my work as a clinician and as a person. I'm truly grateful to have been your student and I can't ask a better role model for a therapist."
"What I liked best was that [Eric] was honest and vulnerable and open with us, which helped us do the same. He wasn't telling us what was the best or the right way to do things, but rather we were having to come to them on our own. When Eric would give advice, we were still encouraged and allowed to figure our way there on our own. I think having us share and write down our insights was a really big part of this for me, because I had so many light bulb moments of finally understanding what you or someone meant, but it often only really clicked if I got to make mistakes along the way. "
"It's awesome, it's intensive, and it's a big-time commitment. If you're working a full-time job and you have trouble balancing multiple things while at work, it might be tough AND I found it so worth it. So many of the things Eric talks about & gives a name to are things I have wrestled with for YEARS. The group helps normalize so much of this & gave me a way of thinking about the struggles that helped me break through a lot of stuck perspectives, and let me put solid mental energy into reframing a lot of my perspectives on my anxiety & distractibility. My wife and my therapist noticed the difference, and so did I. If you're worried about cost, think about how much you're spending on therapy, or think of what the cost of not being productive for a YEAR is. Then think about how much you'd be willing to be happier for 1 year. It's worth it.
"I love that Eric bravely shares his own struggles rather than acting as if he's already got it all down. Most of us listen to the podcast and come into group with a great admiration of Eric, so seeing that he's genuine and unafraid to admit where he's weak makes it easier for the rest of us to admit that to ourselves and have the courage to grow. "
"If you're willing and able to put the work in, it's worth the cost. The groups are small, so you receive a lot of personal attention, and get to know everyone who's on the journey with you. It's helped immensely with gaining awareness and perspective around impossible concepts like "time." There are fun new strategies to learn and know, but you also spend time processing the emotional side of ADHD in a supportive, compassionate environment. I really looked forward to the coaching sessions each week."
"This group will teach you how your ADHD affects your daily life and give you tools to start dealing with it more effectively."
"I've already recommended this group to several people, including an ADHD coach I work with (and he mentioned he said he pointed a client towards it). As for cost, the rationale for me was, if you're unhappy about something in your life and you could make it even just incrementally better, say 5%, what would that increased peace of mind be worth? If you're feeling better, you're going to forget all about that money. It's an investment in yourself."
"I would describe it as a well-developed coaching group made excellent by the amount of skillfully facilitated interaction with the other group members. On the question of cost, I'd point to the small group size and the sheer amount of coaching and interaction time. With group and A-Team it's easily five active hours a week for 10 weeks, or about $36/hour. Consider all that plus the work Eric and the ADDmins are doing in the background and it seems quite reasonable. I admit I winced a little at the total cost upfront, but it has been worth every penny and many more besides."
"My personal growth was explosive. It is enormously beneficial to my acceptance, tolerance of my own ADHD. The positive transformation is noticed by family and friends, but most importantly this is career-salvaging for me."
"It was very powerful to share so many similar life struggles with such vastly different people. Different in every way. Yet, I felt such a fast bond and so much understanding and compassion from these prior strangers smiling back at me from my computer screen. The key benefit was that there are tools and steps and real tangible help to stop the terrible negative self-talk and self-sabotaging patterns and tendencies ADHDers share. I learned a lot about myself and met my tribe. That is more powerful than I even thought it would be. You can't afford not to invest in yourself and your future. It goes by in a blink! Thank you Eric and my ARC 10 Fam!"
"It's a total life changer! We learned, shared and experienced not only from Eric but from the whole group. And that is a real game changer. To know that you are not the only one facing with these problems. I will recommend it for sure to everyone with ADHD who has the opportunity to join."
"This group is definitely a crash-course in ADHD living. Yes, it's a big time and money commitment. If you're ready for change you will more than get your money's worth! You will see change while you're in the group, and you will have a guideline for change in the future. You'll also meet some amazing people who are deeply committed to seeing you succeed. You'll be pushed to look at your behaviors and to take responsibility for your future, but you'll also be able to genuinely show up as yourself. No judgment, and lots of laughter. Stop debating it in your head, sign up."
"I was blown away by the group setting. It was remarkable to be with other people who were dealing with some of the same challenges. Each week, Eric helped me evaluate my skills, clarify my goals, and establish a plan to achieve them. He is one of us and that makes a powerful impression. The authenticity he has and the vulnerability to show it amazed and inspired me. By the end of the program, I achieved many of the goals I had set for myself. Eric also helped me recognize the value of acknowledging my progress. And I am able to say that the progress I made is really amazing."
"Eric's exactly the right kind of guy to be running a group like this. He knows a lot. He's an experienced coach and therapist, and shares with us his own lessons of living with ADHD. He's the guide who's a few steps ahead of us. One of the strongest things Eric brings to the experience is a very clear sense that we're all going through this together. The biggest benefit to me was meeting people who are facing some similar issues and all of us working through them together. That's very important to me, knowing I am not alone."
"Joining the group helps you develop strategies that other folks have been using easily for years - it's time to get a handle on life. Regarding the cost, gosh, how much money do we - do I - have you - wasted on impulse purchases or late fees? How many promotions have we missed because we couldn't get it together? It's an intense program and well worth the money."
"I really appreciated the "compassionate ass-kicking" part. It isn't often that someone is willing to offer shame-free, unsoftened feedback that I can be doing better or can improve."
"My biggest takeaway from the group was a much better picture of how ADHD impacts me and the way I see and navigate the world. The tools presented were great, but the deeper understanding of why I needed them and what they could help me do were the most important thing for me."
"If you're caught up because of the cost then you don't get it, this is life-changing, the money is irrelevant and you'll get back what you spend x 100. This course should accompany every ADHD diagnosis, because without you'll be lost, confused, frustrated, unhappy, etc! It's the definitive guide to managing your ADHD."
Our Coaching Group Alumni Call it "Life Changing!"
We've helped over 1000 adults with ADHD learn
to plan their day.
to plan their week.
to plan their month.
to plan their year.
to set goals.
to prioritize.
to say no.
acceptance.
self compassion.
mindfulness.
they are not alone.
Join ADHD reWired For A Group Coaching Experience That Will Change Your Life.
It all starts with our intensive Coaching and Accountability Groups. 
Growth Continues  with Weekly Coaching and more in our Membership Community for ArC Alumni
Yes, you can overcome time-blindness.
Discover how long things actually take you.
Journey with other coaching group members in making discoveries about how you spend your time.
Learn how to plan your day, week, month, quarter, year and beyond.
We don't just talk about planning. We spend time DOING this in the coaching group.  And you get accountability both during coaching sessions, and from your accountability team partners.
Gain hours a week working on what's important to YOU. 
Get better at saying 'no,' and start letting go the things that matter less. 
Learn how to focus on the "ONE Thing" that will make everything else easier or unnecessary. 
(We ask all members to read or listen to the book "The ONE Thing" by Gary Keller before group begins.)
Goal-Setting & Habit Tracking
Habits are hard to create. Group coaching will provide the support, and guidance and your accountability team members will provide the added accountability you desire to achieve your goals and develop better habits.
In addition to the accountability you get from the coaching group, you will join a 4 member accountability team .
You've always got someone in your corner. Accountability teams check in multiple times daily via our community media network.
This is more than a productivity group for adults with ADHD. This is a coaching and accountability group helps people live more wholehearted and joyous lives. 
Acceptance is not resignation! It is a commitment to choose courage over numbing. It's about letting go of productivity as a measure of our self-worth. It's about letting go of perfectionism. It's about healthy-striving and knowing that you are enough. 
Growth happens when we step outside of our comfort zone. 
This coaching and accountability group requires courage, vulnerability, and an intense desire to grow. It also requires a 6-10 hour a week commitment.
This coaching group is intense, and is not for everyone. All members are interviewed to ensure it's the right fit. 
You will be joining a coaching community that is bigger than just the members of your group.
You will be able to engage with members from other sections.
With over 1000 alumni, you won't need to worry about slipping back into old habits. You will be able to join our growing membership community exclusively for ADHD reWired Alumni. 
Launched in March 2018, members of our alumni community enjoy weekly group coaching sessions, Adult Study Hall, webinars and more.
ADHD doesn't go away after a 10-week coaching program, so why should your support?
Cost for Post Group Alumni Membership Community= $39.99/month or $399/year.
Cost for the Coaching and Accountability Groups is  at the bottom of the page.
"We can do hard things, but we don't need to do them in the hardest way possible." 
Mel Medeiros (ArC 19)
Want to finally follow through and get things done?
Then join the ADHD reWired Coaching & Accountability Groups.
"Stories are data with a soul."
If you want to know the story behind why I do what I do, watch this video. If you want to hear the stories from members who have been through the coaching and accountability group, watch this video.
The ADHD reWired Framework
Our online coaching community is on now on the Mighty Network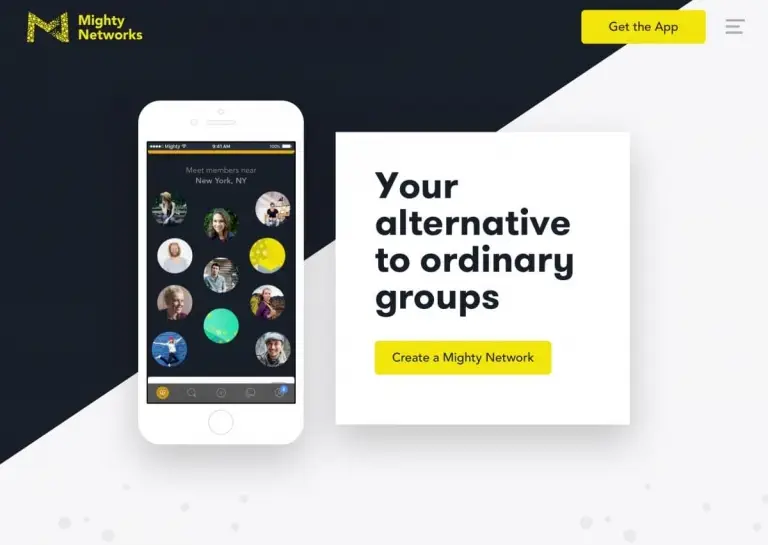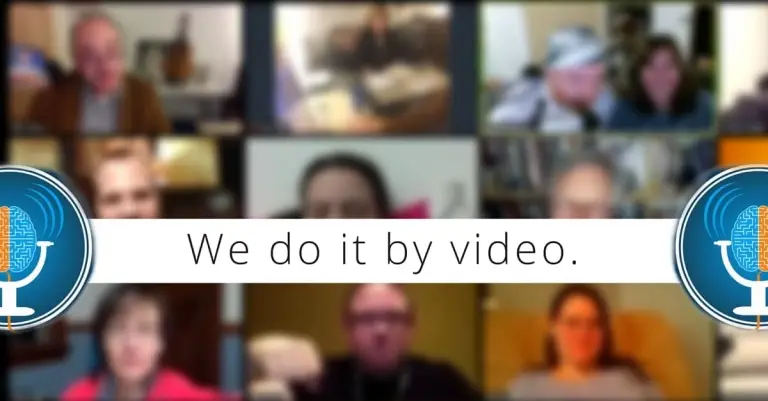 Give yourself the gift of personal growth. What you focus on is up to you. We're going to help you do it. And you won't have to do it alone!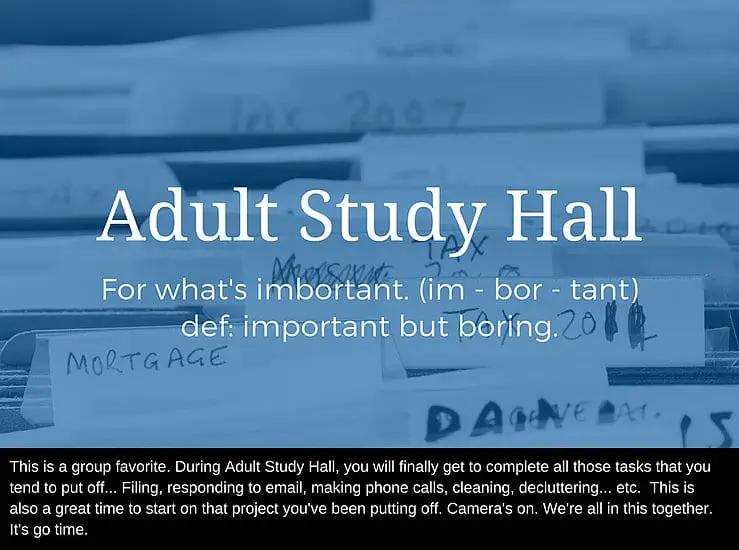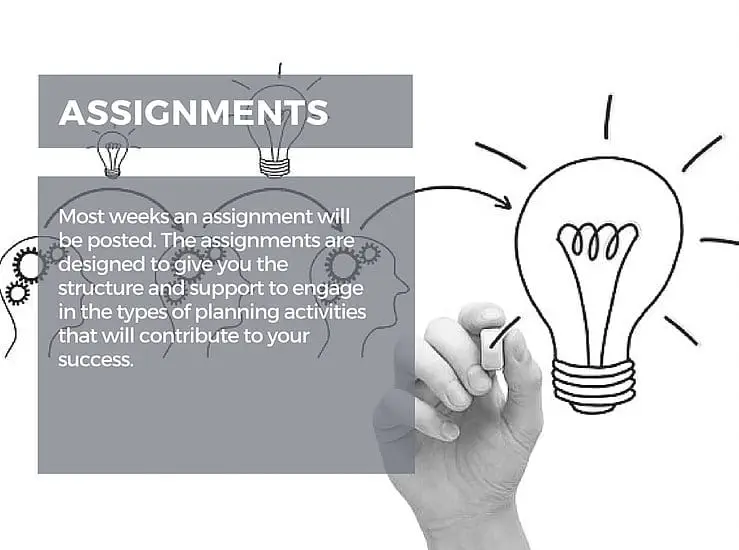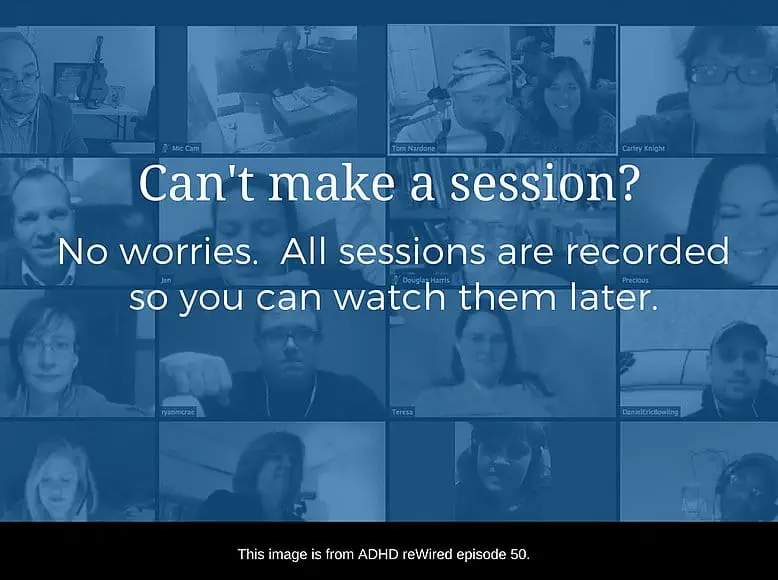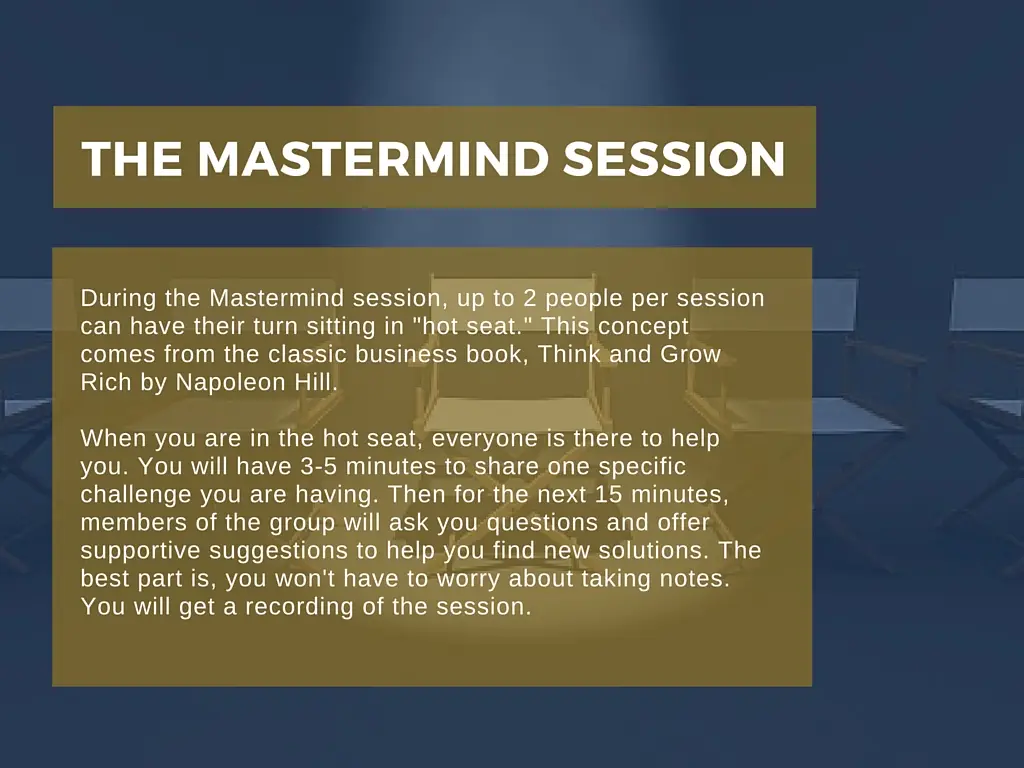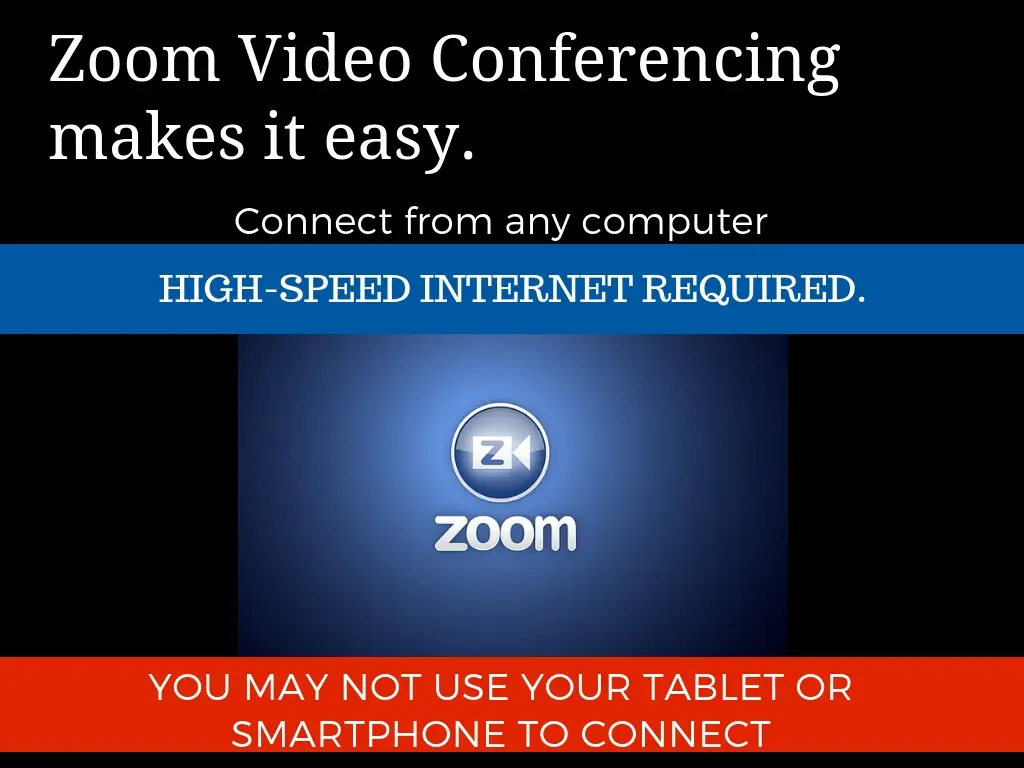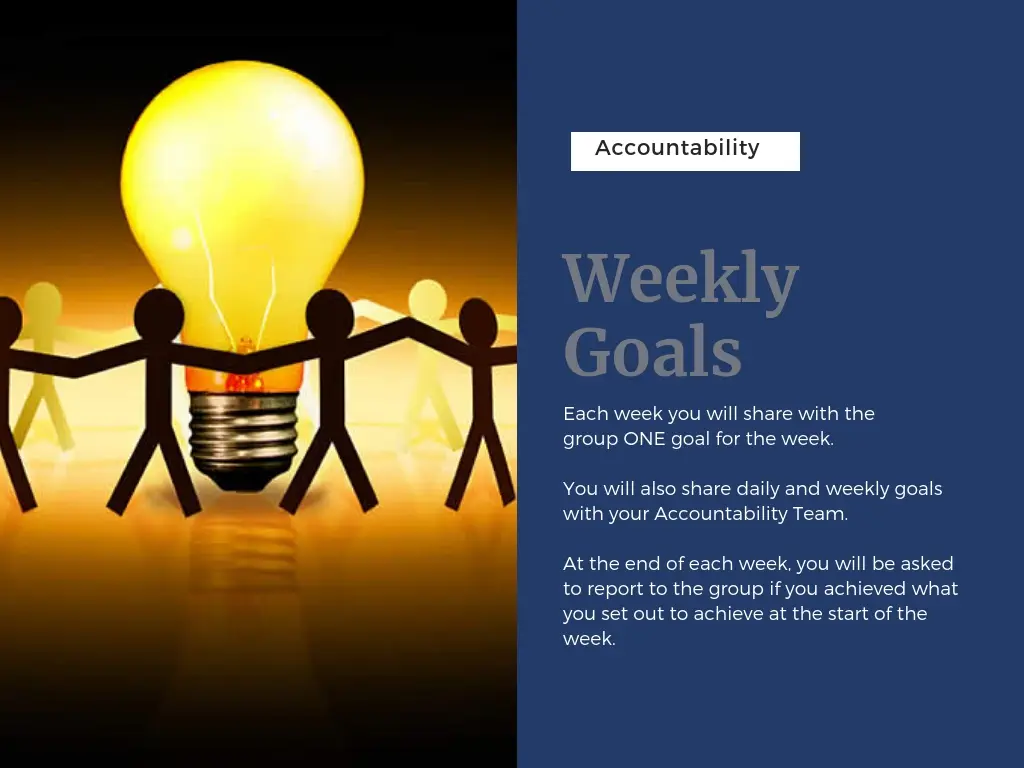 How much is this investment?
Join one of our groups with coaches Kristin or Brain for $1650. Or join with founder Eric Tivers for $1999 That's
$275 – $333 / month for 6 months*
All ADHD reWired Coaches use the same coaching materials developed by Eric Tivers.
* Ask us about how to get to spread it out over 6 months—at 0% interest. Subject to credit approval. U.S. Only.  Not available in all areas.
Don't want to use PayPal Credit? Pay in three monthly installments! Contact us for more details.
Similar programs have been valued over $10,000
Would you invest $9 – 11 per day (based on a 6 month period) a day to feel considerably less overwhelmed and more productive?
Now, in order to repeat that feeling, you need to repeat the daily investment and put in some work. But, don't worry, you don't have to do this alone.
This program was created by Eric Tivers, a masters-level clinician who has ADHD!  So, whether you are coached by Eric or one of ADHD reWired's talented coaches, you will be joining a group coaching experience like you've never experienced before.  And all of our coaches receive ongoing training and mentorship from Eric Tivers.  
Many people have said they felt like they got a new family. They have said that they felt at home and understood, even after the first session.
If you've never invested in coaching, $1650 or $1999 may feel like a huge investment. And sure, it's not a small chunk of change.
And yes, I broke it down to roughly $9 – $11 a day, so the cost might feel less prohibitive. But I'm not trying to fool you in any way. You are making an investment. But I don't know what could be more important than investing in yourself.
I believe so strongly in the power and impact of this group. I've seen the results over and over again. I've witnessed people's lives change. Some of them have even shared their experiences with you on the podcast.
There is a reason why these groups keep filling up.  These groups are changing lives in extraordinary ways, and people are talking about it. Out of the more than 1000 people that have gone through this program, we've only had 11 people not finish the program. That's a 99% completion rate! 
For our groups, you can look at the total cost of $1650 – $1999 the monthly payment of $275 – $333, the cost per session $55 – $66 or the $9 – $11 per day cost when broken up over 6 months.  
However you want to look at your investment, here is what you get in addition to the coaching group sessions.
NEW for Fall 2023 – 6 Months Complentary Membership into our Alumni Membership Community

Access to all recorded session audio/video/chat transcripts for one full year.

Accountability between sessions

Access to all the recorded webinars in our Alumni Membership Community

24-hour Access to Adult Study Hall

Access to all guided sessions that are a part of our new Adult Study Hall Membership Community

Ongoing support in the  ADHD reWired Alumni Membership Community.

Cost for Post Group Alumni Membership Community= $39.99/month or $399/year. First 6 months are on us!

Still have a question? Click the "Help" button at the bottom right of any screen, and send us a message.