Subscribe to ADHD reWired in the following places:
New Episodes Released Every Tuesday
Downloads as of December 10, 2019
Justin Classen returns to the podcast for this episode. He previously appeared on Episode #195. Prior to his diagnosis, Justin would describe his life as a seemingly endless series of impulsive catastrophes. Since he was last on the podcast, Justin continues to make tons of progress and positive changes in his life from improving his health, getting control of his finances, and being more organized. Justin is here to share the message that if he can do it, so can you.
Read More »
About ADHD reWired
ADHD reWired is the show designed for those of us who have really good intentions, but slightly wandering attention.
As a psychotherapist turned coach in private practice, Eric Tivers has the unique perspective of being both a trained clinician who specializes in ADHD and an adult who has it. Eric talks openly about his own ADHD and shares with listeners the strategies he's learned to be successful as well as the areas that continue to be challenging. Starting with episode 16, Eric begins talking with listeners, coaches and other therapists.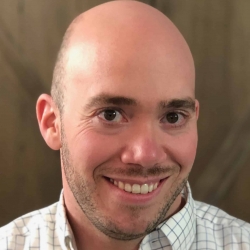 Check Out My 3 Part Series on How to ADHD
And my recent appearance on How To ADHD (Dec. 2018)
Other Ways to Stay in Touch
You will be added to the reWired mailing list. No spam. Unsubscribe anytime.