Subscribe to ADHD reWired in the following places:
New Episodes Released Every Tuesday
Downloads as of January 14, 2019
Kali Stanton joins me on this episode of the podcast. She lives in Minnesota and is a teacher, wife and mom. Her most recent hobby she enjoys are piano lessons. I previously interviewed Kali in Season 6. She has had many changes in her life since then, including moving to a new town and a new job. Kali was diagnosed in 2015 with ADHD and has now been told she now does not have ADHD.
Read More »
About ADHD reWired
ADHD reWired is the show designed for those of us who have really good intentions, but slightly wandering attention.
As a psychotherapist turned coach in private practice, Eric Tivers has the unique perspective of being both a trained clinician who specializes in ADHD and an adult who has it. Eric talks openly about his own ADHD and shares with listeners the strategies he's learned to be successful as well as the areas that continue to be challenging. Starting with episode 16, Eric begins talking with listeners, coaches and other therapists.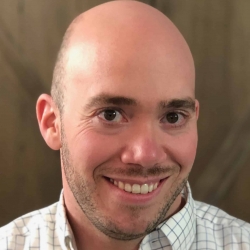 Check Out My 3 Part Series on How to ADHD
And my recent appearance on How To ADHD (Dec. 2018)
Other Ways to Stay in Touch
You will be added to the reWired mailing list. No spam. Unsubscribe anytime.